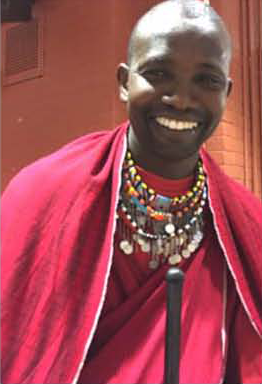 This event is free and open to the public.
The Center for African, Black and Caribbean Studies Welcomes Joseph Ole Tipanko, Chief of over 5,000 Maasai tribal members in Kenya, East Africa. Join us to learn about Maasai traditions which emphasize family and living in harmony with the environment. 
There will be performances of songs and dances, as well as discussion of the ancient Maasai way of life and the concessions made to current times.
Handmade jewelry and various African merchandise will be available to benefit health, safety, and education in Maasailand, especially for the women and young girls.
Sponsored by the Center for African, Black and Caribbean Studies, General Studies and the Collaboration Project.
Should you, or your guests, require an accommodation based on a disability, or need to request an ASL interpreter, please contact the
. Please allow for a reasonable time frame prior to the event; we suggest a minimum of five business days.